MAZATLAN ROMANCE PACKAGE
We take care of all the details to make each moment a beautiful memory.
Enjoy your honeymoon in Mazatlán, with the waves whispering on its warm beaches and romantic sunsets on the bay, crowned by its Three Islands.
The best backdrop for the most important trip of your life.
Vigencia:
2021-12-07 15:00:00 to 2021-12-22 12:00:00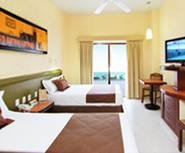 STANDARD
CAPACITY:
2 adults and 2 minors
INCLUYE:
2 Nights y 3 Days


National Wine Bottle
Flowers
Free Using Gym
20% Off Spa & fitness
10% Off Aquarium
10% Off Bay Tour
Free Wireless Internet Connection (WiFi)
*Tax Include
NORMAL RATE
$240.00
$176.00
TOTAL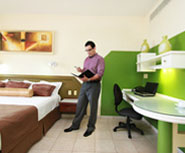 EXECUTIVE SUITE
CAPACITY:
2 adults and 2 minors
INCLUYE:
2 Nights y 3 Days


National Wine Bottle
Flowers
Free Using Gym
20% Off Spa & fitness
10% Off Aquarium
10% Off Bay Tour
Free Wireless Internet Connection (WiFi)
*Tax Include
NORMAL RATE
$252.00
$192.00
TOTAL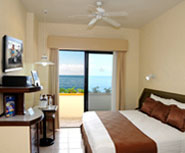 High Tech Suite
CAPACITY:
2 adults and 2 minors
INCLUYE:
2 Nights y 3 Days


National Wine Bottle
Flowers
Free Using Gym
20% Off Spa & fitness
10% Off Aquarium
10% Off Bay Tour
Free Wireless Internet Connection (WiFi)
*Tax Include
NORMAL RATE
$268.00
$208.00
TOTAL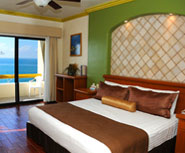 Junior Suite
CAPACITY:
2 adults and 2 minors
INCLUYE:
2 Nights y 3 Days


National Wine Bottle
Flowers
Free Using Gym
20% Off Spa & fitness
10% Off Aquarium
10% Off Bay Tour
Free Wireless Internet Connection (WiFi)
*Tax Include
NORMAL RATE
$332.00
$268.00
TOTAL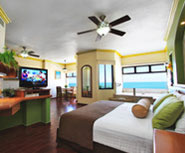 Master Suite
CAPACITY:
2 adults and 2 minors
INCLUYE:
2 Nights y 3 Days


National Wine Bottle
Flowers
Free Using Gym
20% Off Spa & fitness
10% Off Aquarium
10% Off Bay Tour
Free Wireless Internet Connection (WiFi)
*Tax Include
NORMAL RATE
$412.00
$348.00
TOTAL